Jesus Christ Superstar
2007 - 2011
Graduation Dinner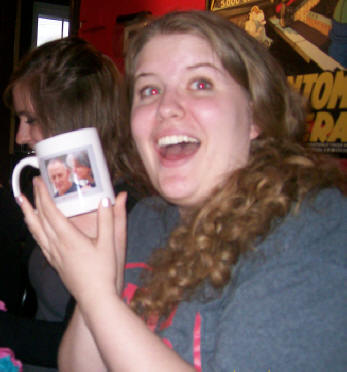 During the Fall 2007 Semester, I taught a First Year Seminar (FYS) titled Jesus Christ Superstar. Below are two photos of the students in that class.
Despite the impression given by the photo to the right, this was a remarkable group of students --the best I have ever taught. Amy and I took an instant liking to them, and have followed their individual developments throughout their four years at Muhlenberg. In order to keep in touch with them, we have taken the students in this class out for pizza each semester. Over the course of the four years, we have come to know (and become VERY fond of) a core of nine students in the class who regularly attended our semi-annual pizza outings.
Given that they all graduate this Spring (2011), Amy and I decided to do something special for them. So, we took then out for dinner to the Sunset Grille in Allentown. I drove one of the college vans so that they would not have to drive and could, therefore, let loose and have a good time. Below are some of the photos from the graduation dinner.
Unfortunately, I forgot my camera, and we had to rely on using cell phones to take the photos. Consequently, the quality of the pictures is not what I hoped they would be.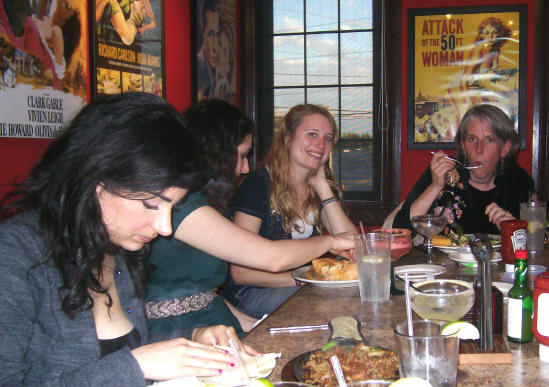 Roxy Jenny Kaitlyn Amy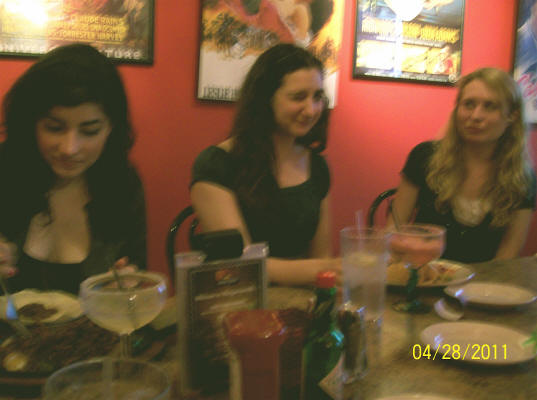 Roxy Jenny Kaitlyn
| | |
| --- | --- |
| Kate and Roxy | Rose and Ashley |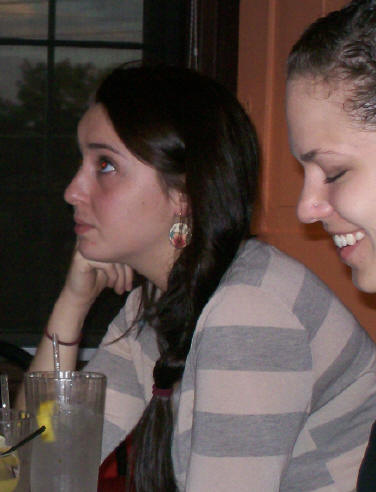 Angela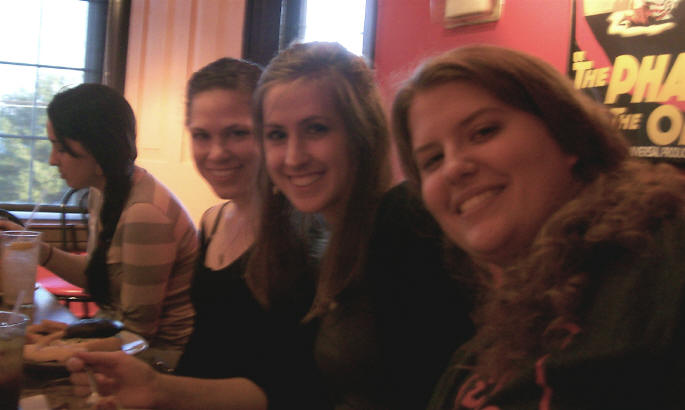 Angela Rose Ashley Sarah
| | |
| --- | --- |
| Jenny Kaitlyn | Sarah |
| | |
| --- | --- |
| Abruzz | Amy |
Now for the best part!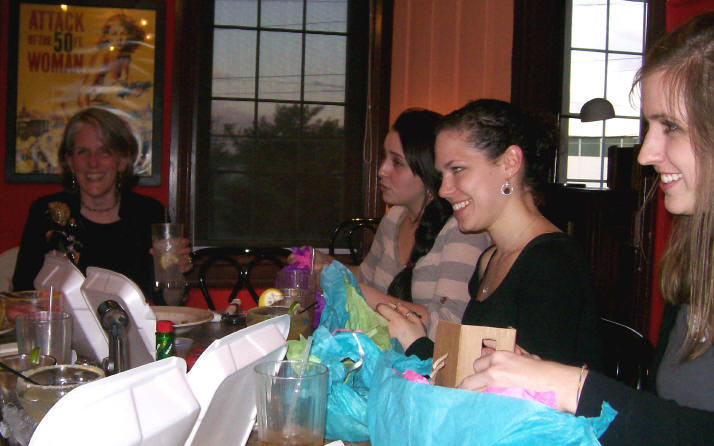 Opening their presents . . .
the
Pièce de Résistance
| | |
| --- | --- |
| Front | Rear |
Amy and I are thrilled that everyone enjoyed the mugs!
* * * * *
Honoring our
Last Supper
together
(Move over Leonardo!)
The Last Supper with seafood enchiladas and strawberry margaritas. Jesus never had it so good!
* * * * *
Unfortunately, Hayley was unable to attend the dinner. However, she was able to complete one of the items on her graduation "Bucket List" --taking a ride on my motorcycle.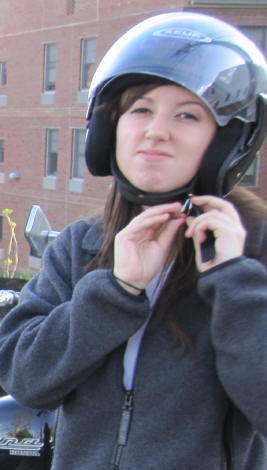 Hayley
Best wishes to a great group of students!!
from
Abruzz and Amy
* * *
But beware of Mrs. Antichrist!!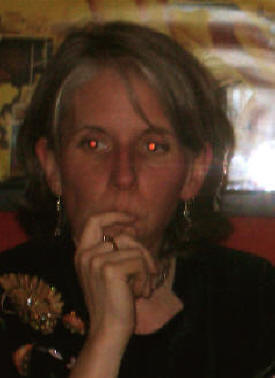 * * * * *