Southern Utah Motorcycle Trip
July 2005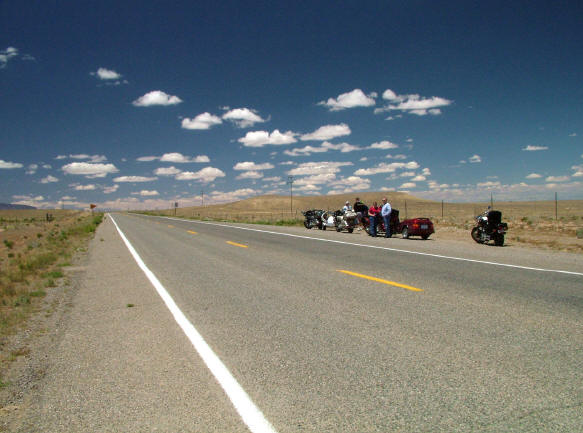 * * * * *
Packed and ready to ride . . .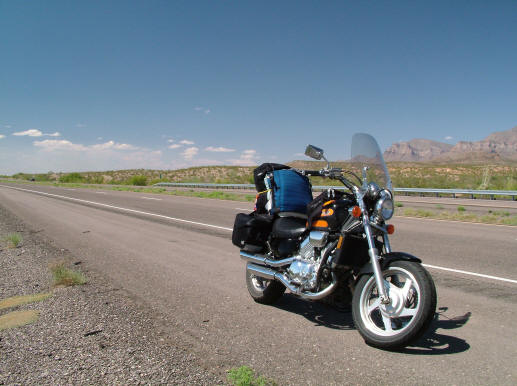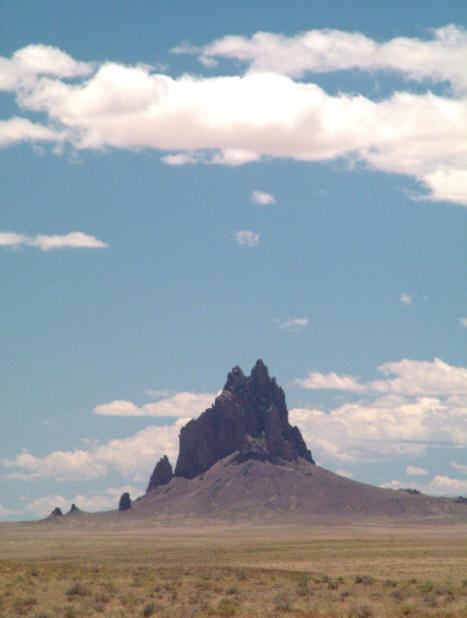 Shiprock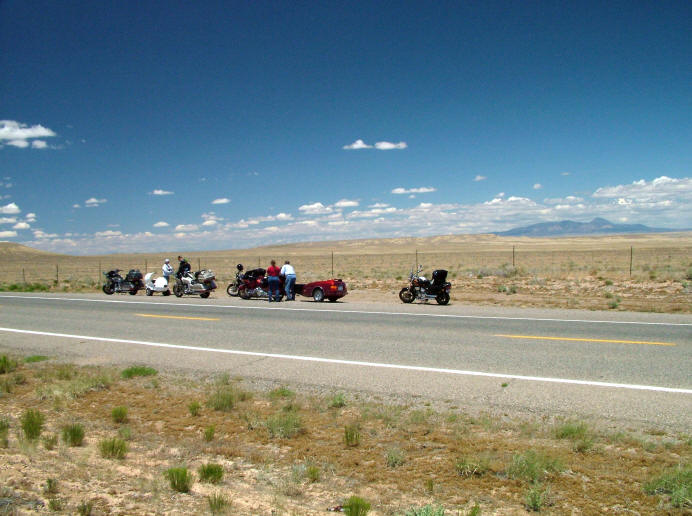 Taking a break to view the Shiprock formation before entering Utah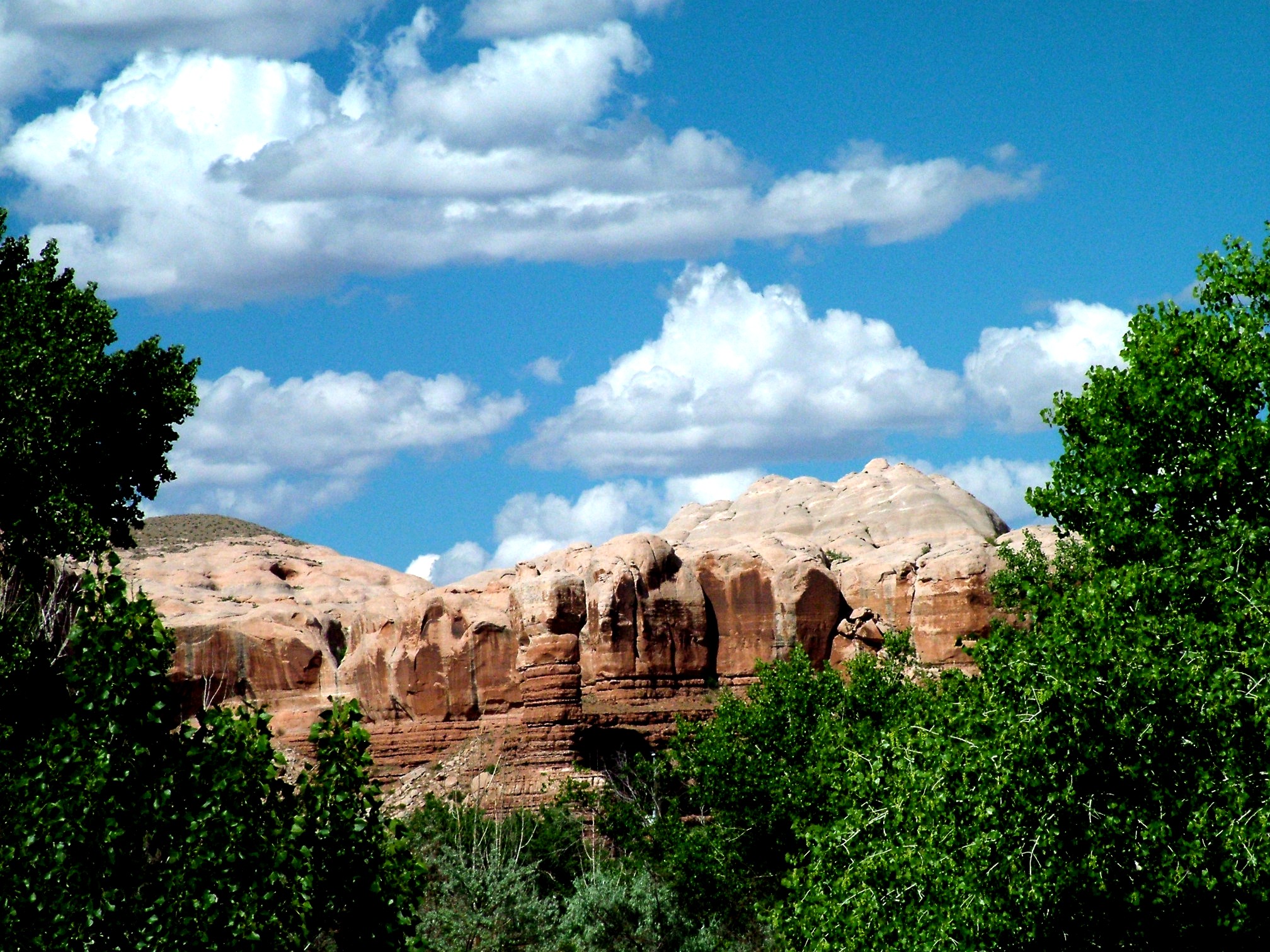 Sandstone formations and riparian greenery near Bluff, Utah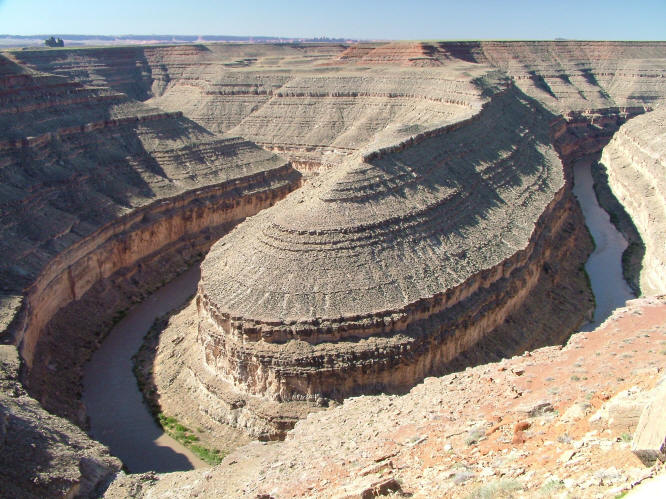 Goosenecks on the San Juan River near Mexican Hat, Utah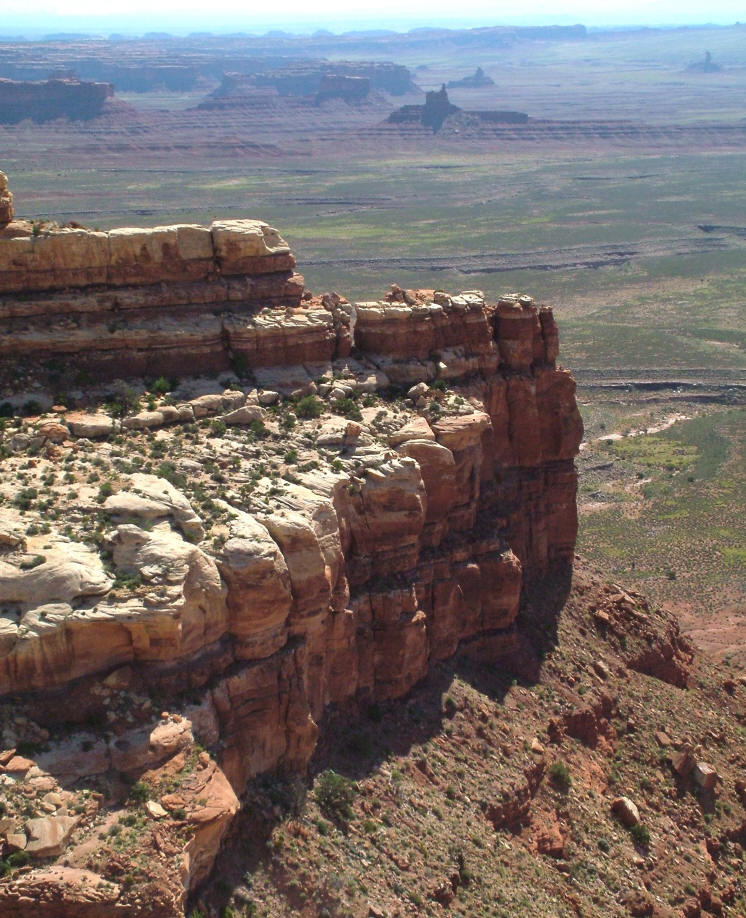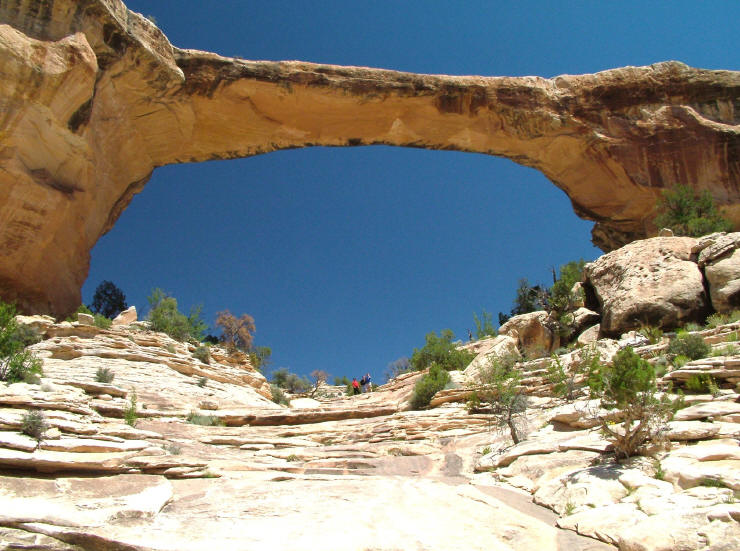 Owachomo Bridge in Natural Bridges National Monument
(The size of the natural bridge can be appreciated by comparing it to the people standing beneath it.)
Taking the Ferry across Lake Powell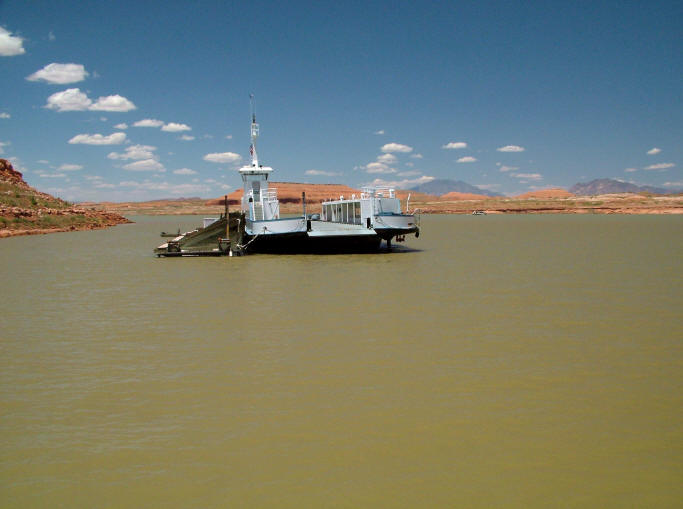 | | |
| --- | --- |
| The Bikes on Board . . . | . . . and The Bikers |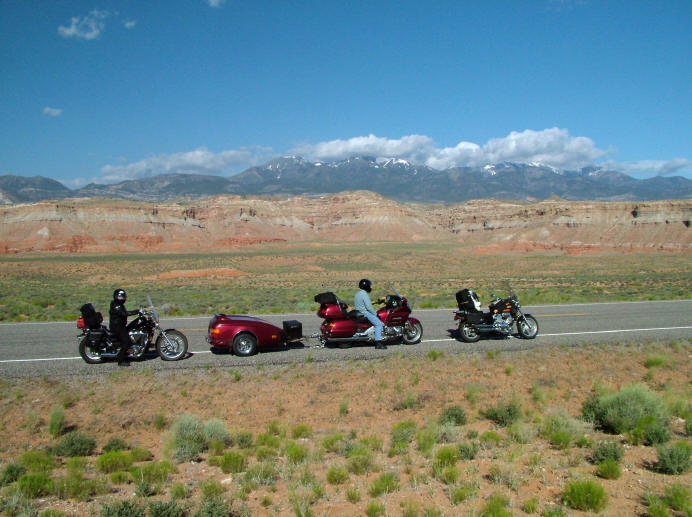 Stopping to take a picture along the way.
Capital Reef National Park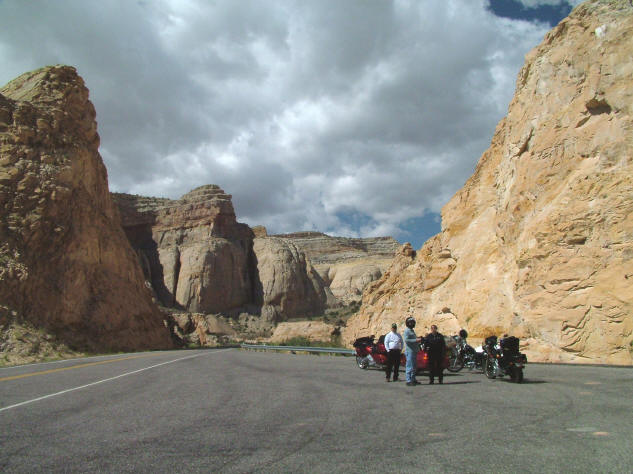 Incredible Scenery ! ! !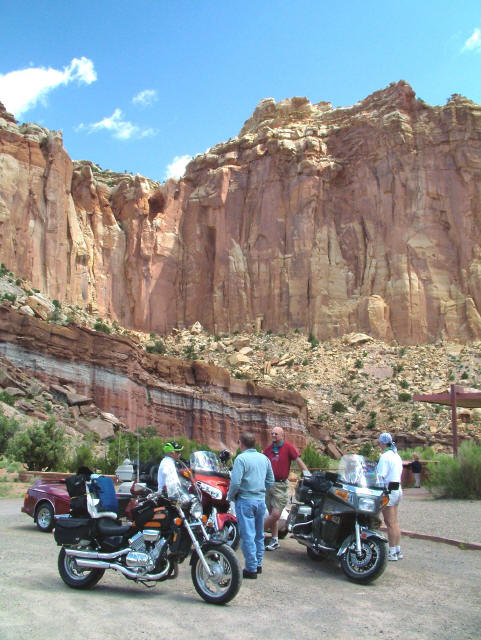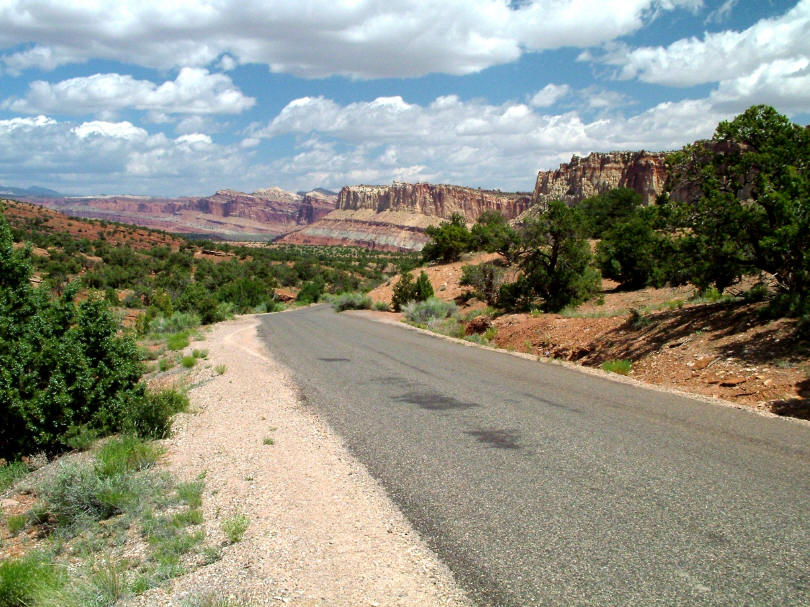 A Beautiful Panoramic View ! ! !
Crossing the Escalante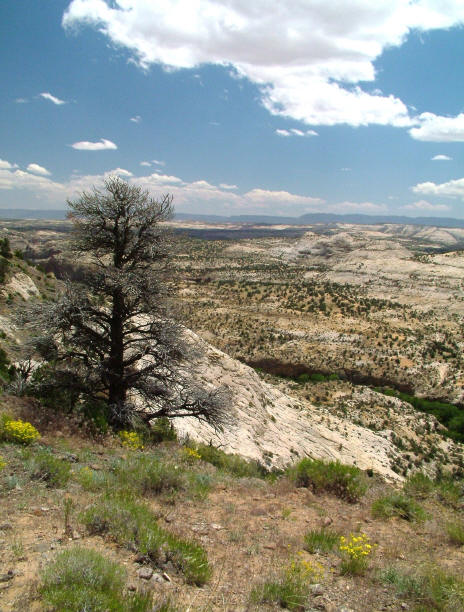 Bryce Canyon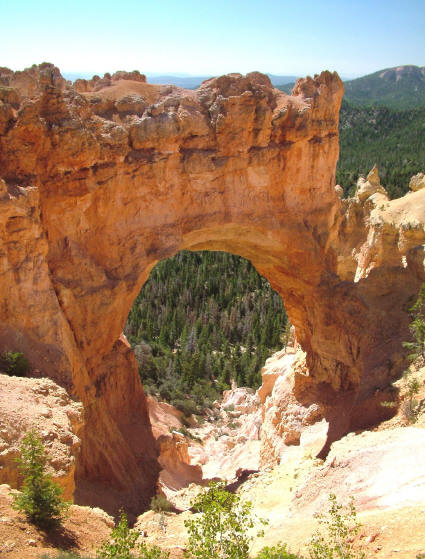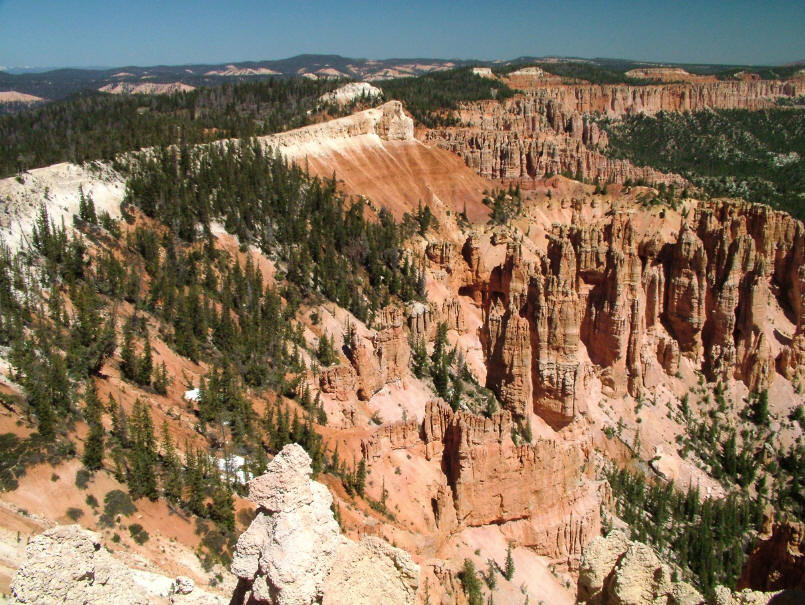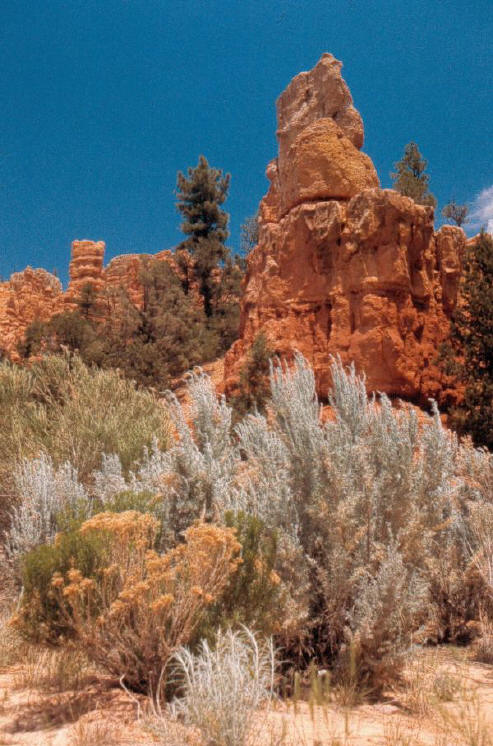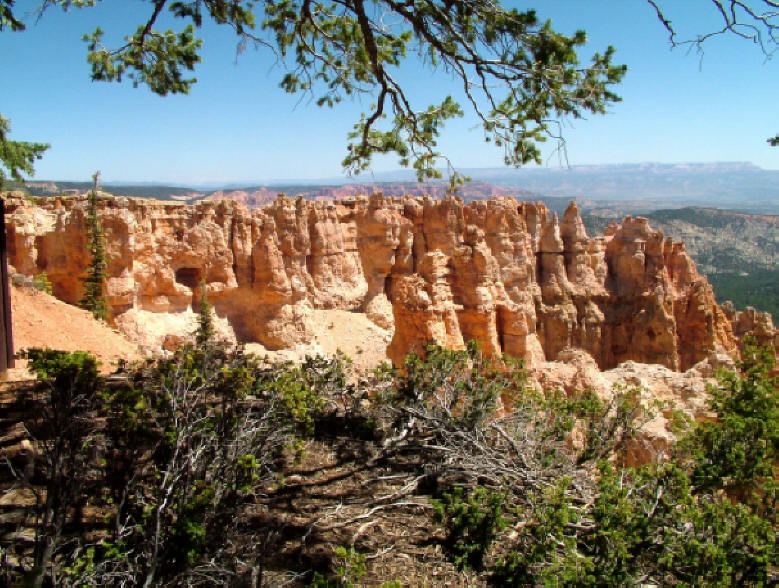 Encountering Snow along the Way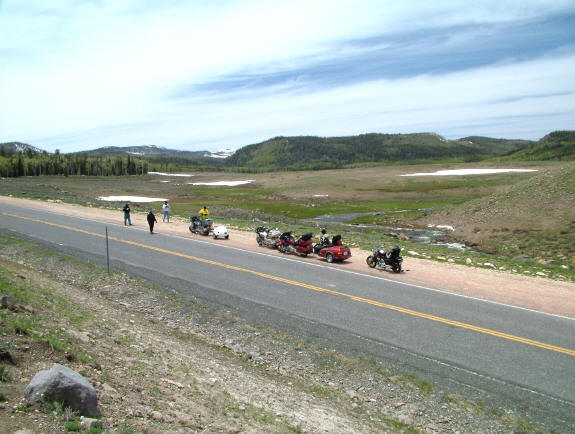 We had to take a detour because the road we had planned to take was closed due to snow.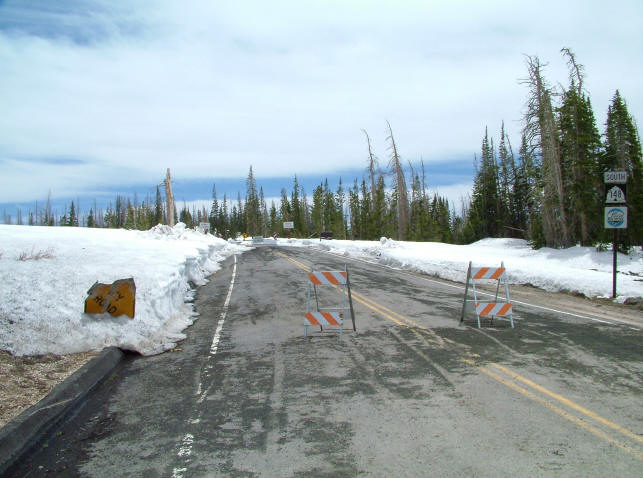 What the #@!#!@#!! Snow in July!?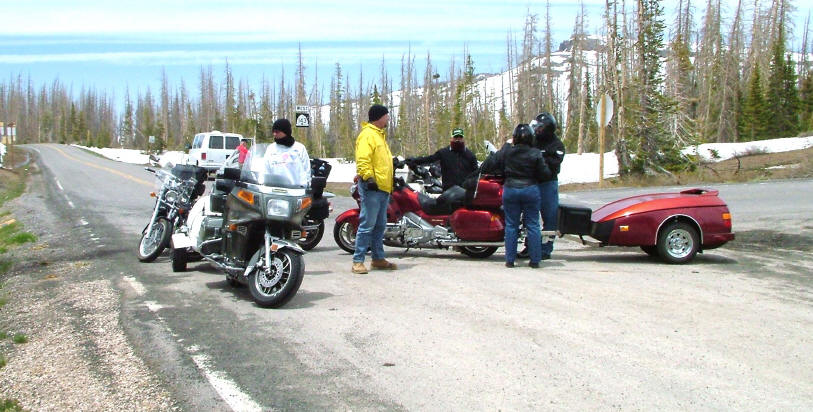 Cold but Beautiful!!
Stopping for a Picnic Lunch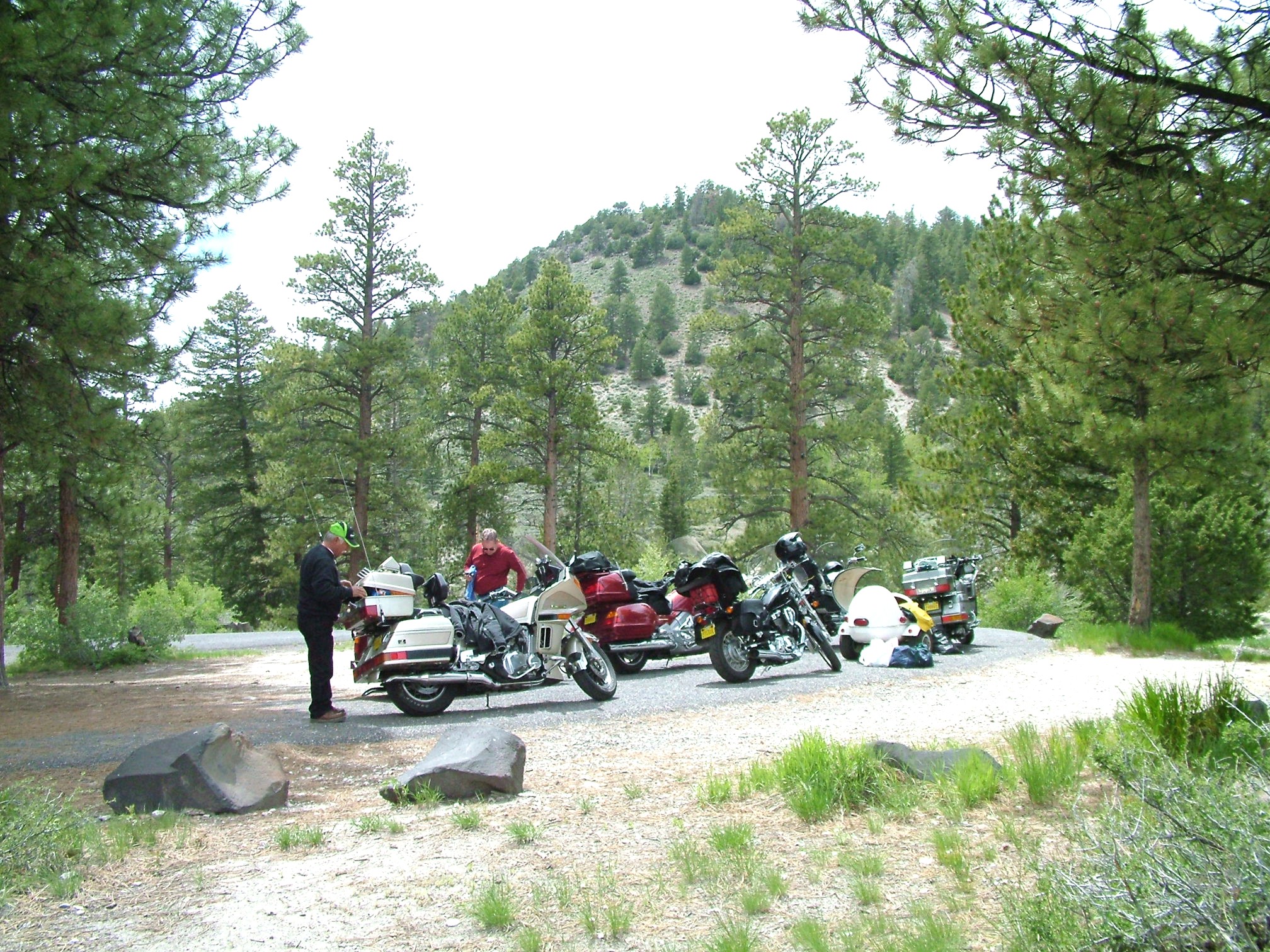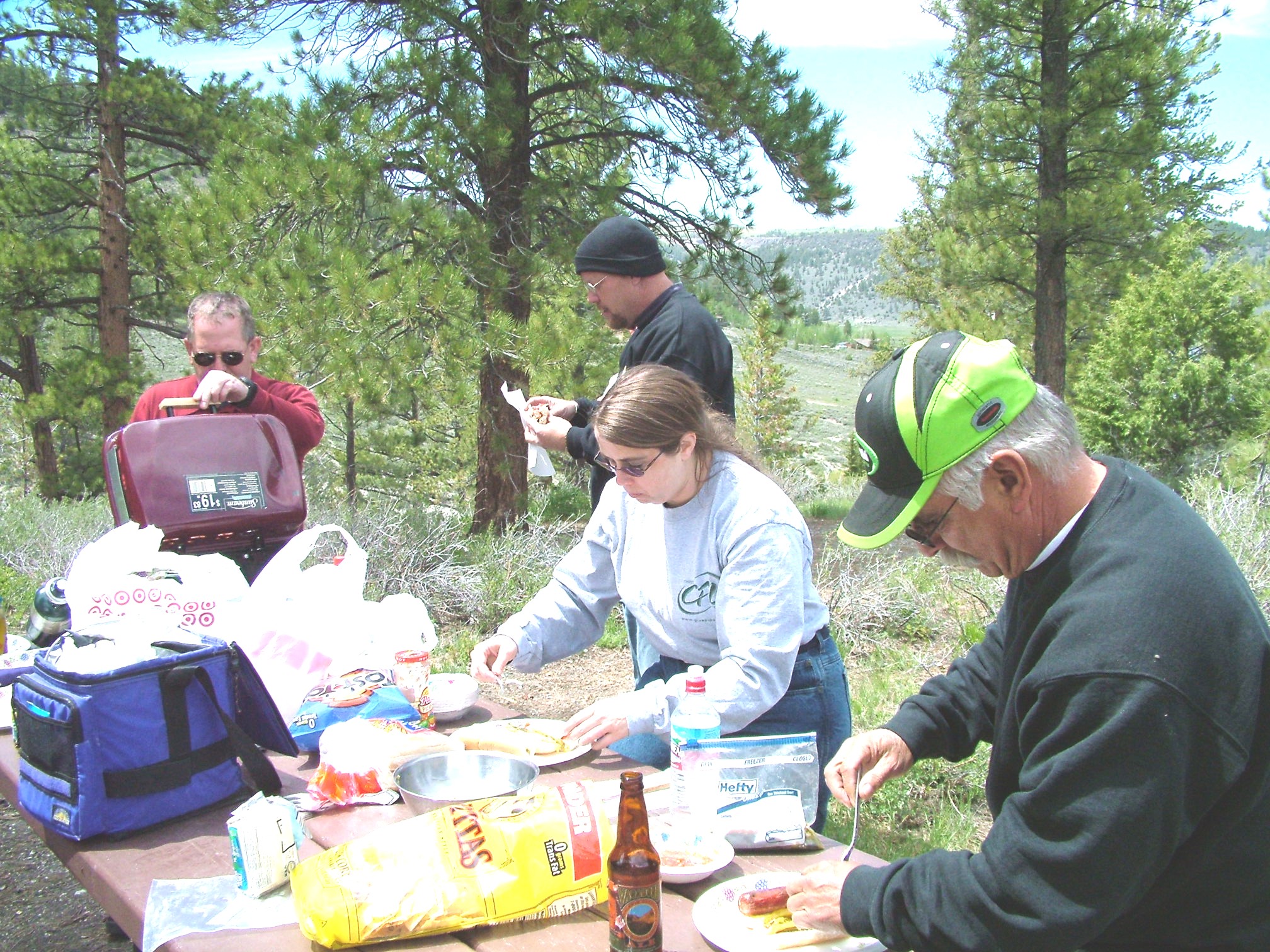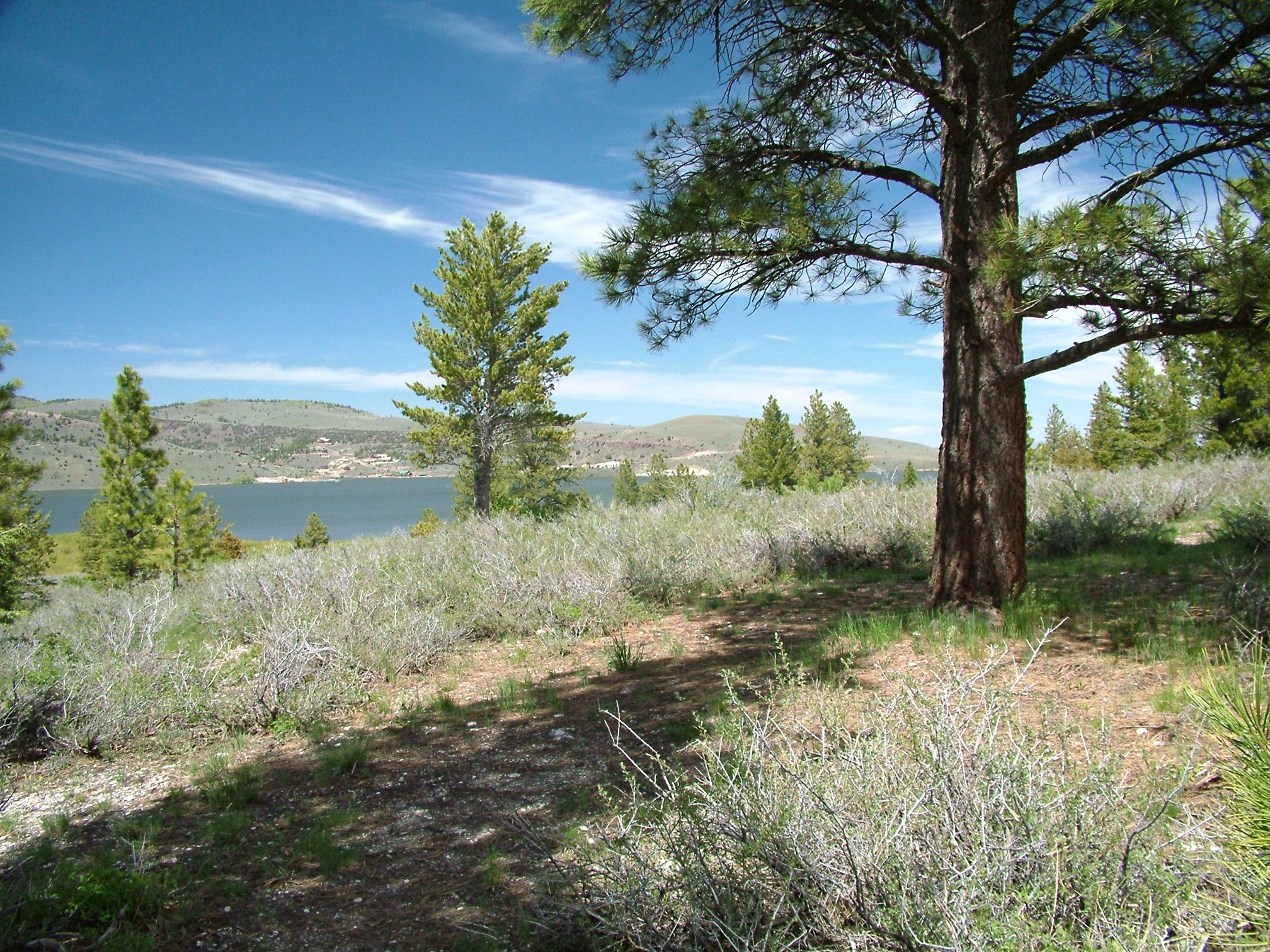 The Grand Canyon
(North Rim)

| | |
| --- | --- |
| | Yours Truly |
The view of the Grand Canyon is spectacular at any angle.
A Panoramic View

| | |
| --- | --- |
| A more focused view . . . | . . . an even closer view |
. . . or a VERY close view!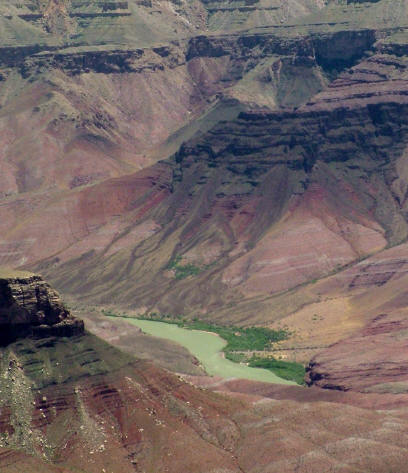 In every case, both the view and the colors are incredible.
To get a good perspective on the size and scale of the Canyon, it helps to view it with people standing in the foreground.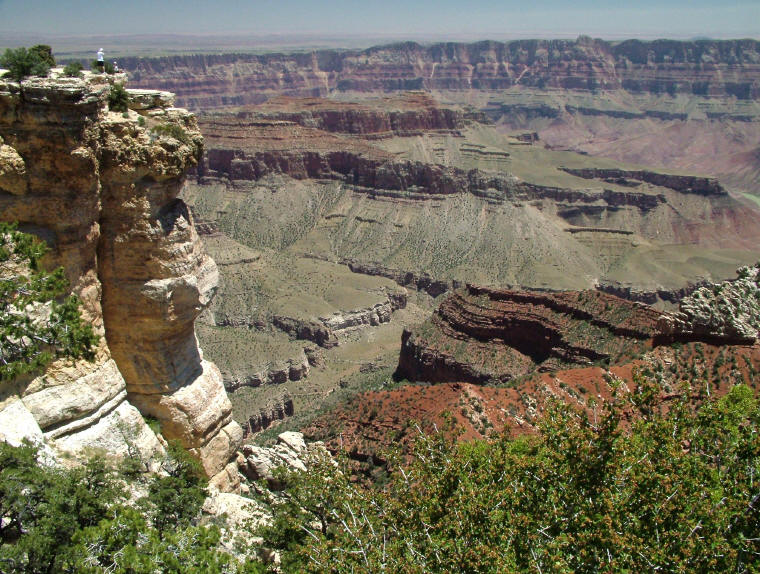 After leaving the Grand Canyon, we stop to take a break.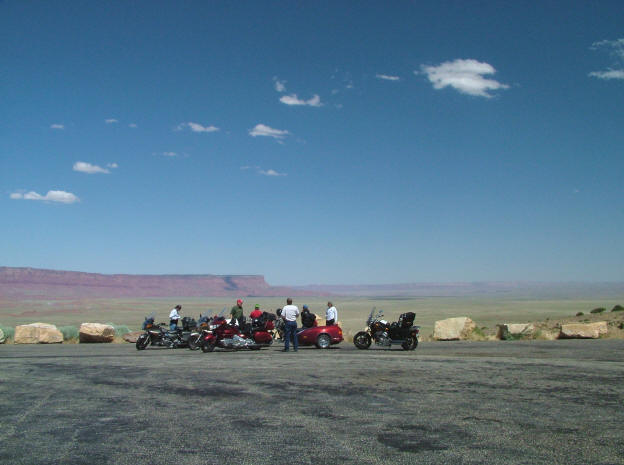 Our next break was just outside of Page, Arizona.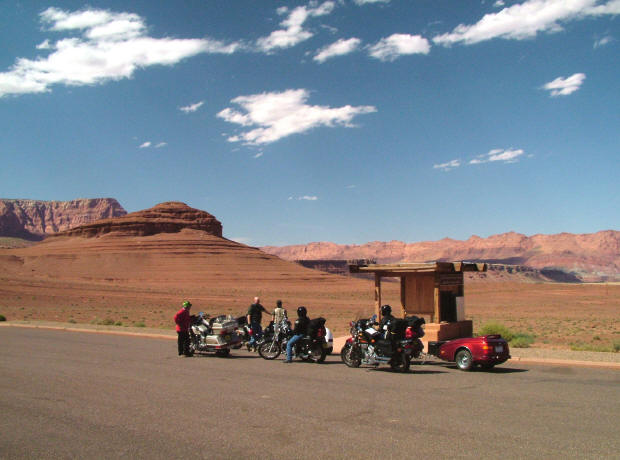 From Page, we rode to Farmington, New Mexico. On the way, I took a detour through Monument Valley.
Monument Valley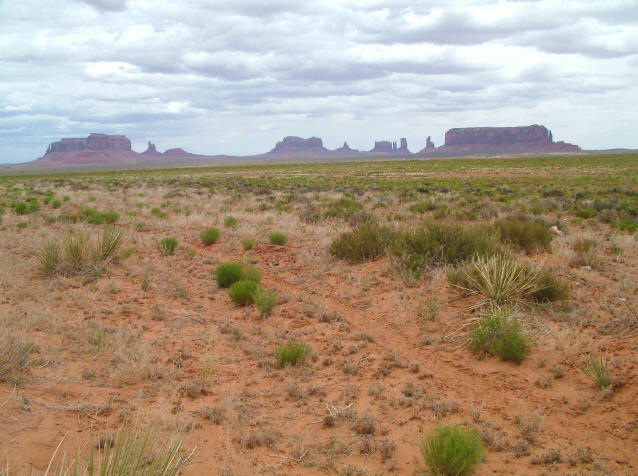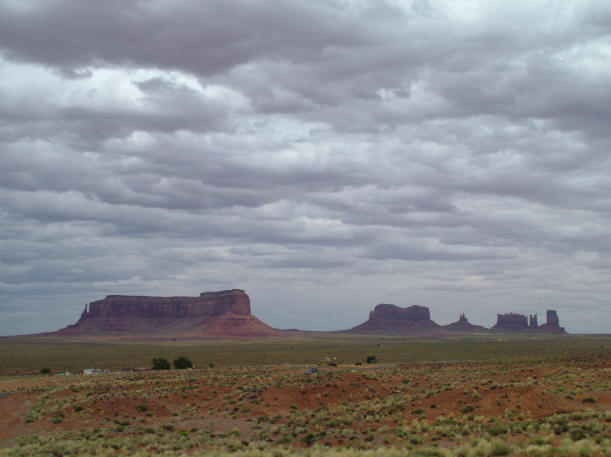 The following sign marked our arrival at Farmington.
Then we all went home.
* * * * *