The Barn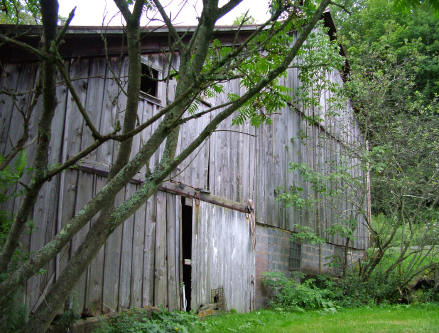 The barn was in pretty bad shape when we bought the property. The barn had no front door, was sliding slowly down the embankment and was filled with manure and trash that had been accumulating for decades.
We filled four dumpsters with material removed from the barn , , ,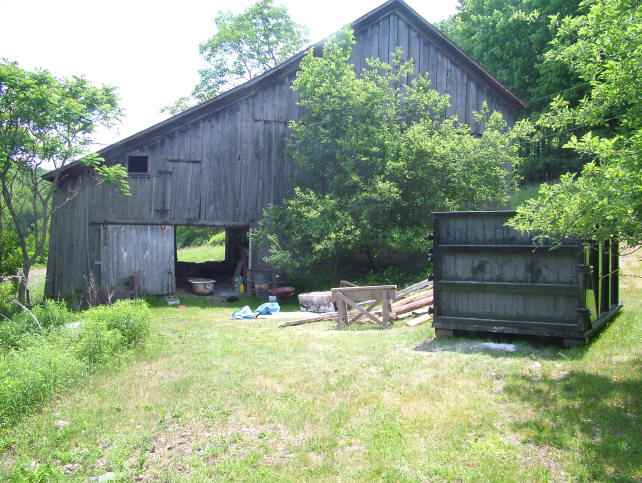 This is what the first floor of the barn looked like when we began cleaning it out.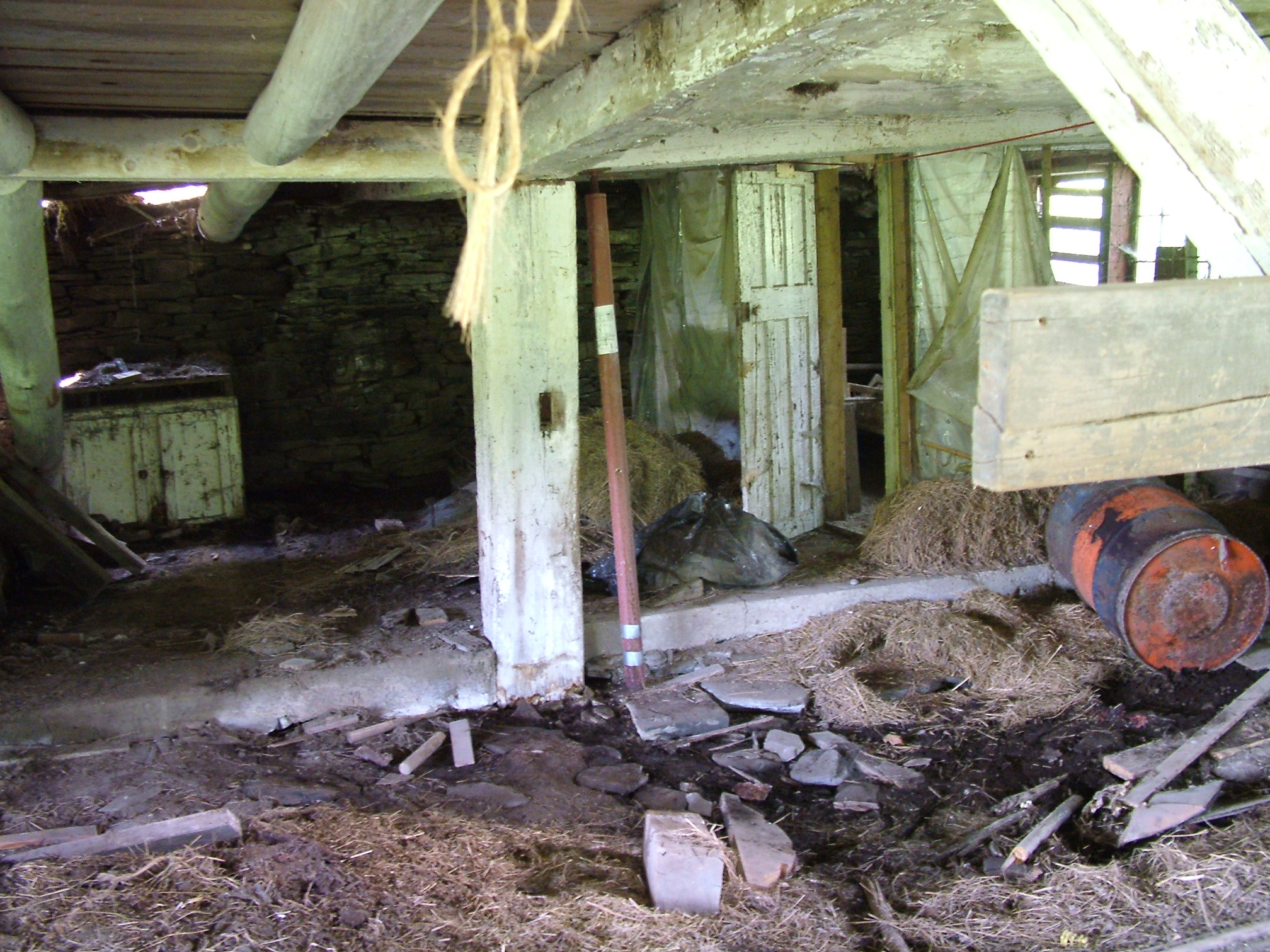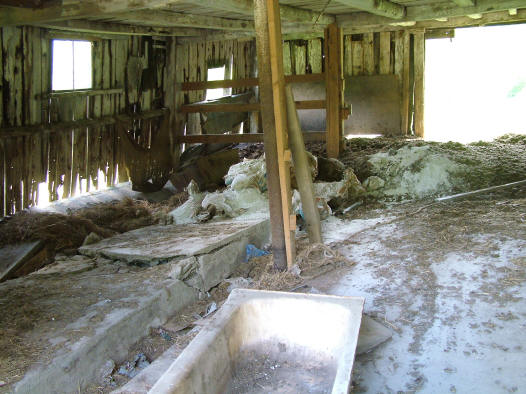 Due to the fact that the door plus several boards on the front of the barn had been missing for so many years . . .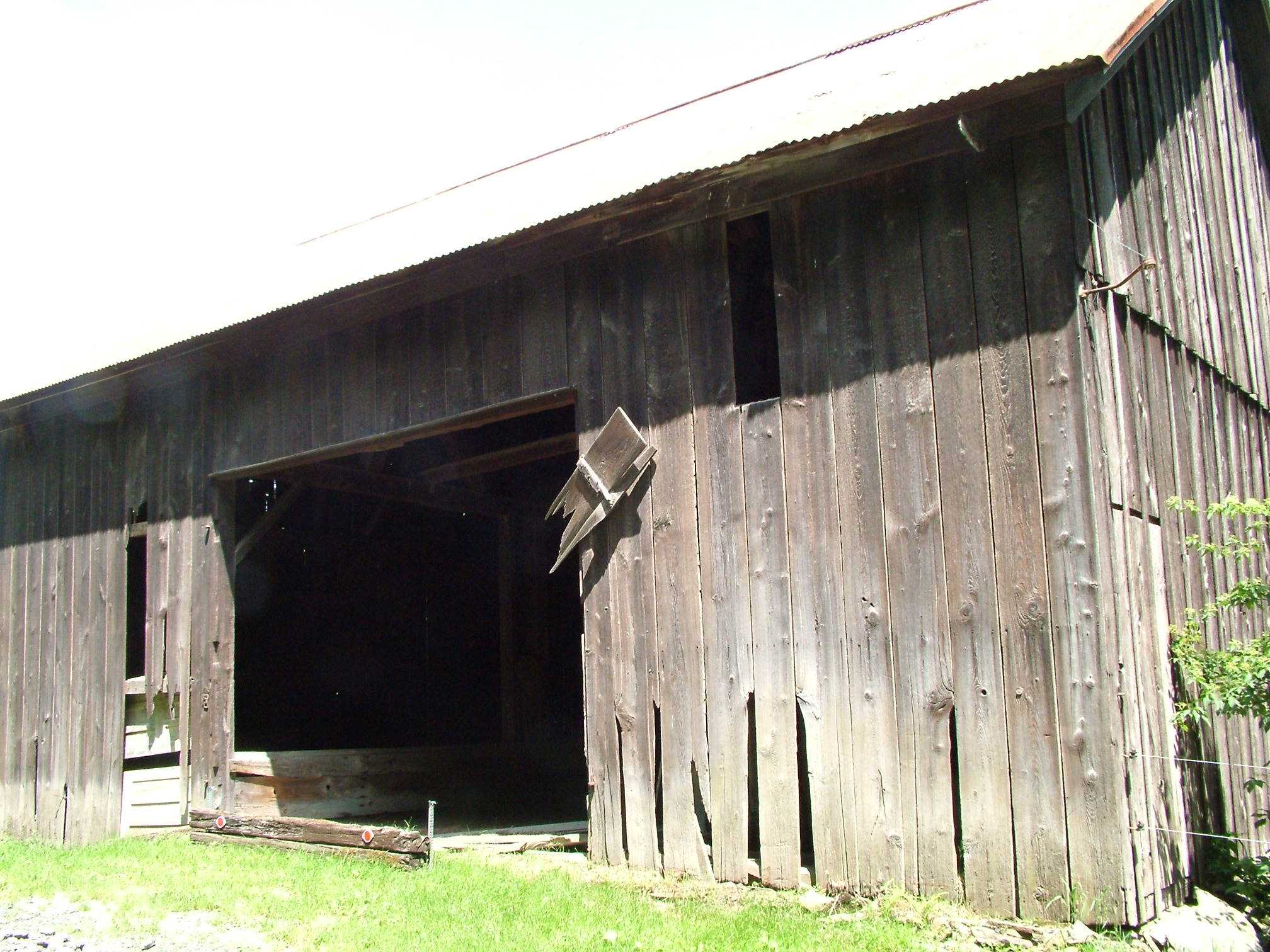 . . . The floorboards at the entrance to the barn

had rotted through.

. . . and two of the support beams had collapsed.
The second floor was not in much better shape than the first floor. Among many other things, I found newspapers dating to the 1960s and books dating to the 1940s.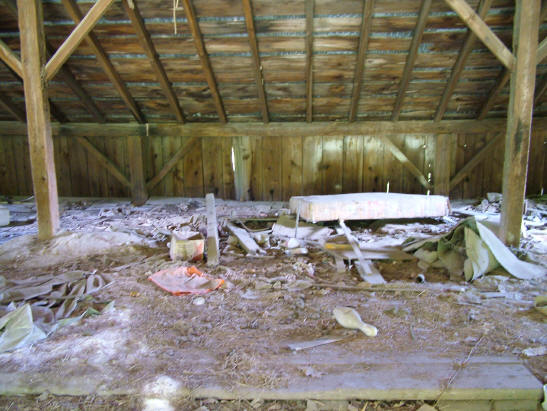 But it was a wonderful old pole barn!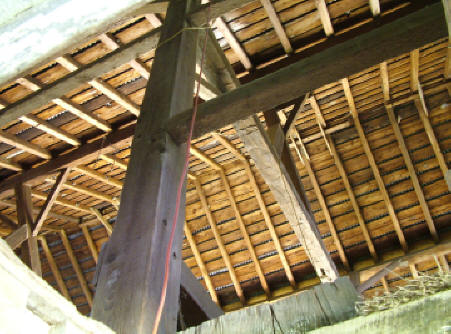 | | |
| --- | --- |
| I hired a contractor to reinforce the foundation. | |
I also had them build a floor across the entire rear of the barn.
Needless to say, the rear siding of the barn was not in very good condition!
So I removed all of the siding.
The view of the meadow from the inside of the barn was great!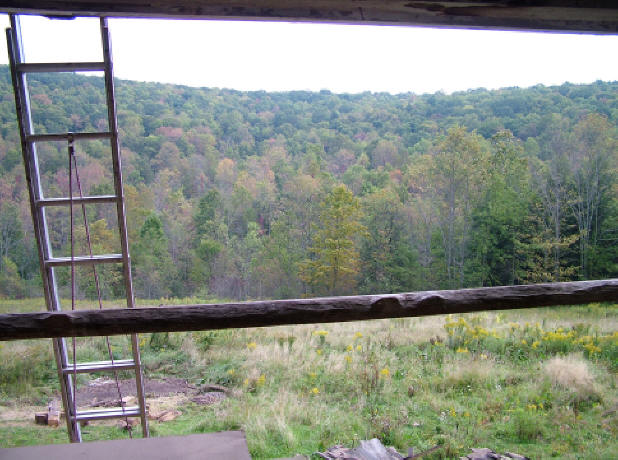 So I decided to line the whole back wall with windows.
First I had to cover the entire back of the barn with a house wrap to keep the rain and snow out.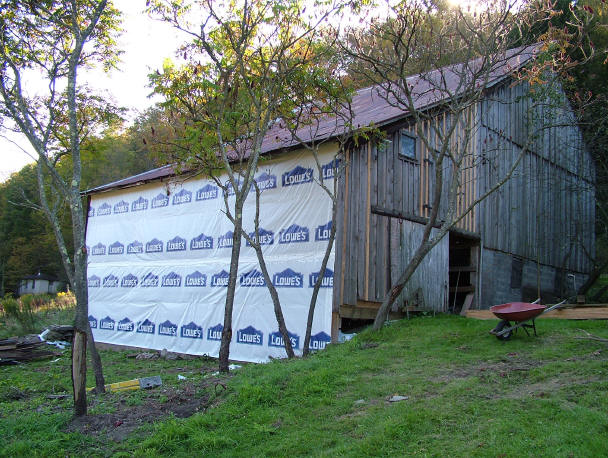 Then I framed and insulated the walls.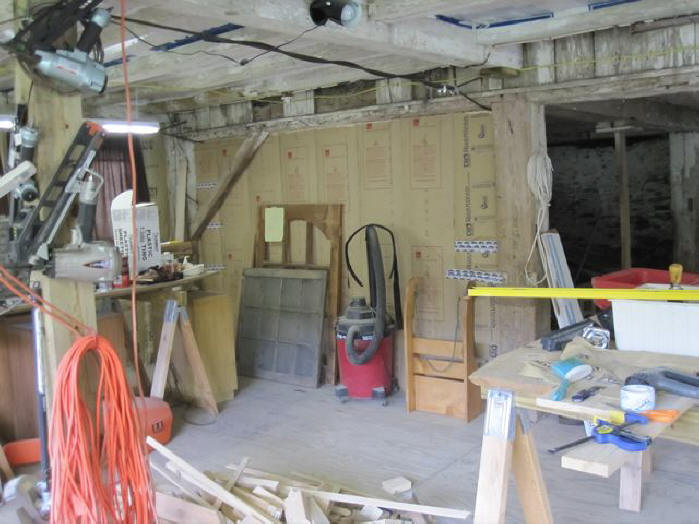 . . . and installed windows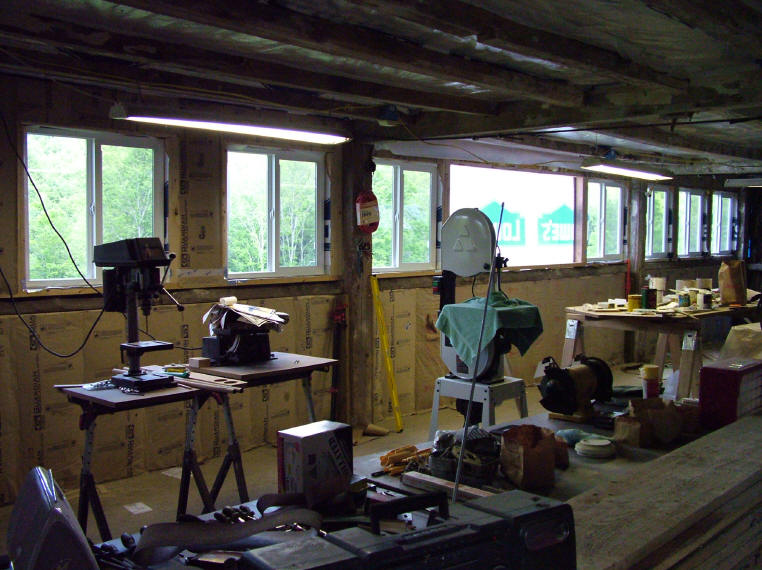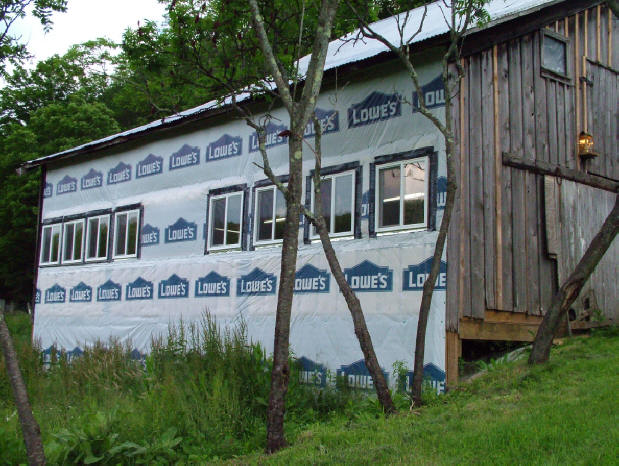 I then hired another contractor to extend the floor, giving me a total of about 1,500 square feet of floor space upon which to build the workshop.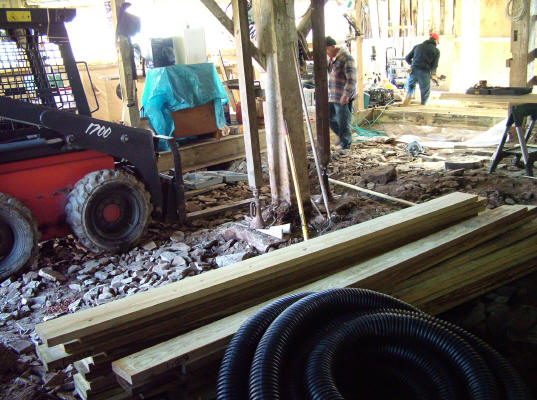 The next big job was building the barn doors. Amy (a.k.a. "Barn Girl") and I built Dutch-style doors. Besides making the barn more secure, the doors will keep out the weather and keep it from deteriorating all over again. Below are a series of photos that chronicle the building of the doors.
Then "Barn Girl" and I installed a door to my workshop . . .
During the winter of 2012, I built a hearth and installed a wood-burning stove in the workshop so that I can work there throughout the year . . .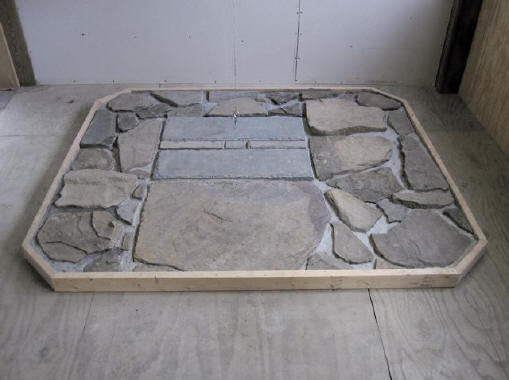 When I retired from Muhlenberg College in 2012, I received a rocking chair with the College insignia on it as a retirement gift from the College, which I eventually put by the woodstove in the workshop.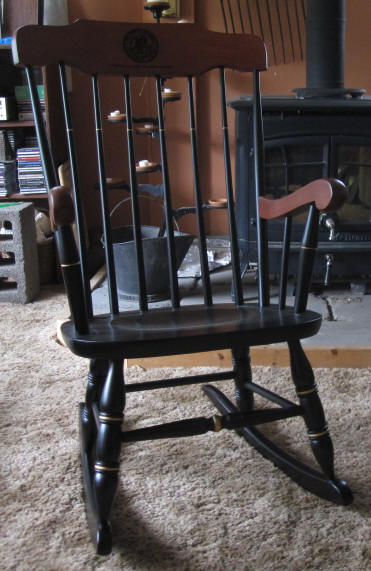 I was able to choose an engraving for the back of the chair, just below the College insignia, So, naturally, I chose the iconoclastic signature phrase for which I have become known . . .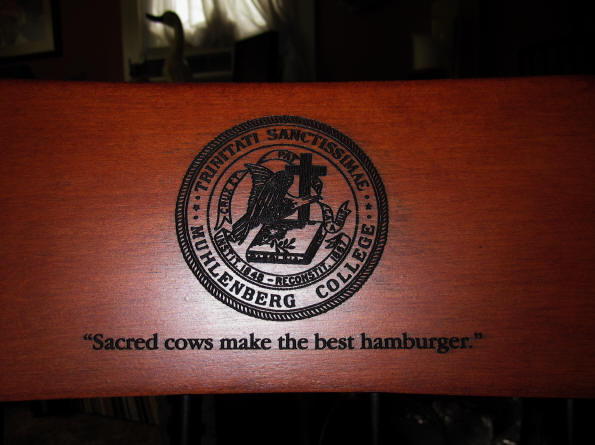 The latest addition to the barn is a new metal roof. I had to fight with leaks in the old roof for years. It is nice to finally enter my workshop and not worry if I am going to find puddles of water!
The workshop today . . .
My Man Cave!!!!
* * * * *